Apply now to become a UNFICYP Youth Champion - Environment & Peace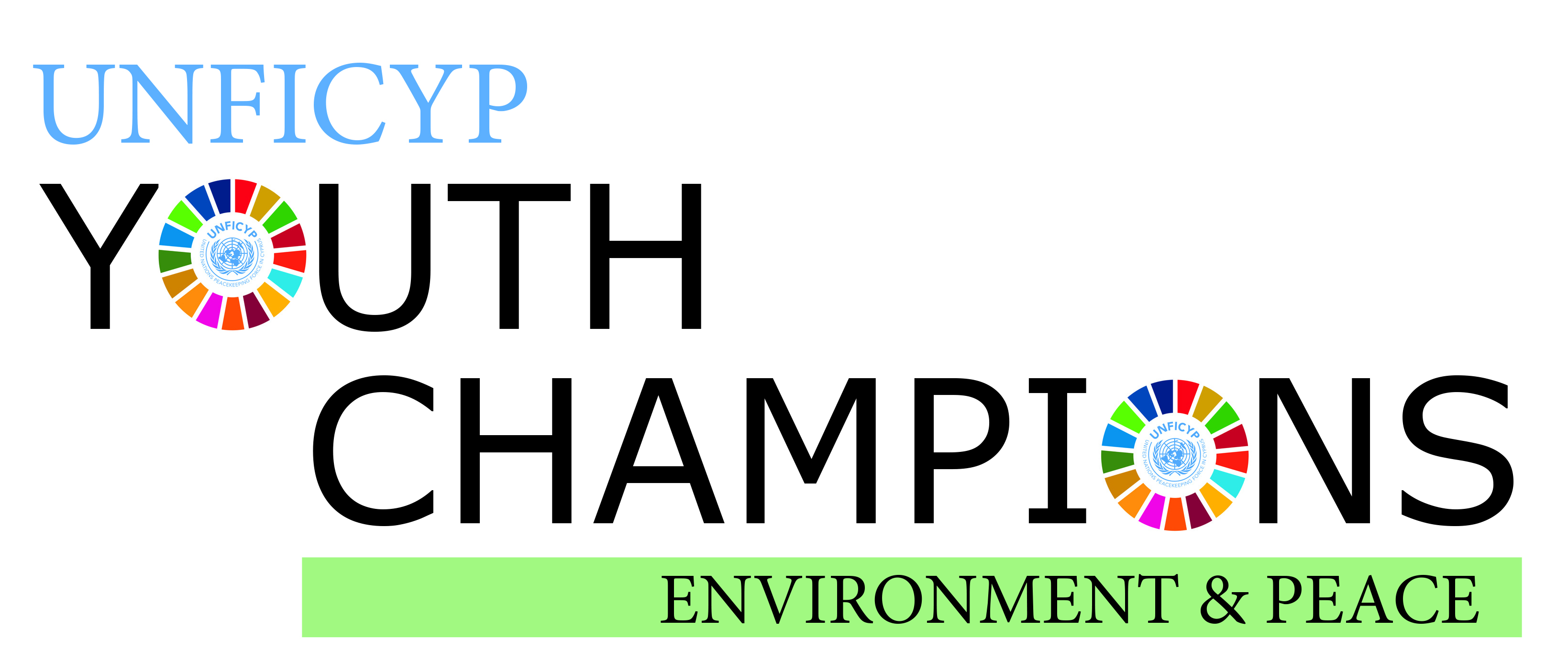 "No country, no community, is able to solve the complex problems of our world alone. We need to come together, not only to talk, but to listen. We need your opinion, your strategies and your ideas for us to be able to deliver better for the people of the world that we must serve."  
UN Secretary-General, António Guterres.
Apply now to become a UNFICYP Youth Champion - Environment & Peace
This year the UN is marking its 75th anniversary and, across the world, we are starting a global conversation on how to build a better future for all.  At UNFICYP, we are looking for dynamic young Cypriots to work with us to start that conversation on the island. We want to recruit a network of young activists who will help to protect our shared environment and support peace across Cyprus.    
If you are a young person who cares about environmental issues and you want to motivate others to join you in helping to build sustainable peace across Cyprus, then we invite you to apply now for the 'UNFICYP Youth Champions – Environment & Peace' initiative.
As an UNFICYP Youth Champion – Environment and Peace, you will learn about tackling key issues such as climate change and environmental degradation. You will find out more about the challenges that these issues pose to future generations across this island and to peace, overall. You will participate in trainings organized by prominent Cypriot and internationally recognized environmental groups/organizations, together with UNFICYP.  You will be empowered to design and deliver campaigns promoting environmental awareness on topics ranging from preserving the environment in the buffer zone to global climate change.
You will become advocates for innovative, community-based ways to protect the environment across Cyprus, in ways that are the most accessible and relatable to young people from all communities, thereby also helping to build trust and working towards the goal of a united, peaceful island. You will be peacebuilders! 
We're looking for 20 young Cypriots (10 from the Greek Cypriot community and 10 from the Turkish Cypriot community) to form a vibrant network of young activists who will collaborate on environmental campaigns across the divide and build peace from the bottom up. 
The UNFICYP Young Champions – Environment & Peace initiative is based on the Sustainable Development Goals (SDGs), the blueprint to achieve a better and more sustainable future for all. The SDGs address the global challenges we face, including those related to poverty, inequality, climate change, environmental degradation, peace and justice. The 17 Goals are all interconnected, and in order to leave no one behind, it is important that we achieve them all by 2030.
Eligibilities:
Aged 18-29, Greek Cypriot or Turkish Cypriot and living in Cyprus 

A strong commitment to making a significant contribution towards a peaceful and sustainable future on the island

A track record of environmental and/or social awareness raising

Good communication and advocacy skills

Fluency in English, with knowledge of either Greek or Turkish

Ability to travel across and within the buffer zone to engage with youth from across the island
Champions will:
Take part in a training program a few hours a week from 12th June to 24th October to learn more about environmental challenges, peacebuilding, campaigning and advocacy

Participate in an UNFICYP-led awareness campaign against illegal dumping in the buffer zone

Identify other topics of common concern and design campaigns accordingly

Organize and take part in events on World Cleanup Day

Visit various locations on the island together with UNFICYP and local NGOs, when conditions permit

Receive an UNFICYP 'Youth Champion' certificate on UN Day, 24th October 2020

Have fun and make new friends across the divide!
How to apply:
Submit a letter of maximum 500 words, describing why you are interested and how you match the profile. The letter should be emailed no later than 7 June 2020 to:  unficyp-youthchampions@un.org
This is a UN75 initiative, with the generous support of the Stelios Foundation.
Disclaimer: The views, thoughts and opinions of the individuals designated as UNFICYP Youth Champions for Environment and Peace are expressed in their personal capacity and do not necessarily represent the views of the United Nations, UNFICYP, their officials or personnel.